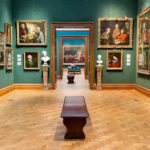 Museum & Library Roof Design
Roofing systems for museums and libraries have the important function of protecting valuable collections and creating a safe, comfortable space for the public visiting the facilities. Museums and libraries often combine traditional heritage buildings and striking modern extensions. This allows architects and designers to blend high performing heritage roof refurbishments with modern green, metal, solar panel roofs, roof terraces with parapet systems or a fusion of the various roof types. Cover boards are a crucial part of these roof build ups capable of enhancing their performance and extending their design life.
Gypsum core cover boards are thin and light. They are easy to transport, handle and manoeuvre on site and do not require specialist equipment to cut and install, which is ideal for new projects and refurbishments. As a flat substrate, installed over the insulation layer, they make installation of mechanically fixed roof covering easier. If part adhered or fully adhered roof membranes are specified, the fibreglass mat facers of a gypsum cover board become a compatible surface that forms a strong, homogenous bond with the waterproofing membrane. In this type of installation, the cover board offers increased protection from wind uplift. It also shields the waterproofing membrane from damage and penetration that dropped tools, flying debris or repeat hail could cause. A robust building envelope is crucial to help keep moisture out and to maintain humidity levels, to help protect the valuable contents in museums and libraries.
High density gypsum core cover boards are also installed in the roof build up to absorb airborne noise and block impact sound transmission. The acoustic qualities of cover boards help create a comfortable environment for visitors. The non-combustible gypsum core in cover boards helps slow the flame spread, shields the roof from external fire sources and internal fire spread. It also gives cover boards superior dimensional stability in the event of a fire. Along with the fibre glass mat facers forming the first line of fire defence, this helps keep public spaces safe.
What are the benefits of DensDeck® Roof Board for museums and libraries?
• Reduced risk of mould forming
• Acoustic performance
• Fire resistance
Roof protection boards
The DensDeck® Roof Board helps protect all types of flat roof build ups from natural forces such as hail and wind. They provide dimensional stability to the roof system and shield the waterproofing membrane from dead loads of heavy plant and sudden impact, such as dropped tools or flying debris, whilst adding additional fire resistance.
TECHNICAL DATA & DOWNLOADS
DensDeck® Prime Roof Board
Thickness (mm)
6.4 (¼ inch)
12.7 (½ inch)
15.9 (⅝ inch)

Length (mm)
2438
2438
2438
Width (mm)
1219

1219
1219
Send a project or specification enquiry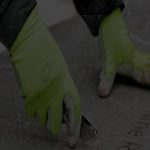 Start your project or simply get specification advice by dropping us a message.
One of our team will be in touch as soon as possible.