Low slope roof build up
Low slope roof build ups are designed with a pitch between 10° and 30°. They are generally specified for domestic extensions where a traditional pitch of over 30° could block windows on the floors above or the views from surrounding buildings, limiting access to daylight. Low pitch roof build ups are a great alternative to flat roofs or for larger commercial applications.
Low pitch roofs are in many cases specified because they are often aesthetically the best option. They also cost less than traditional roofs as they use less material and are quicker to install. Specialised materials are available for this type of roof build ups to improve drainage capabilities.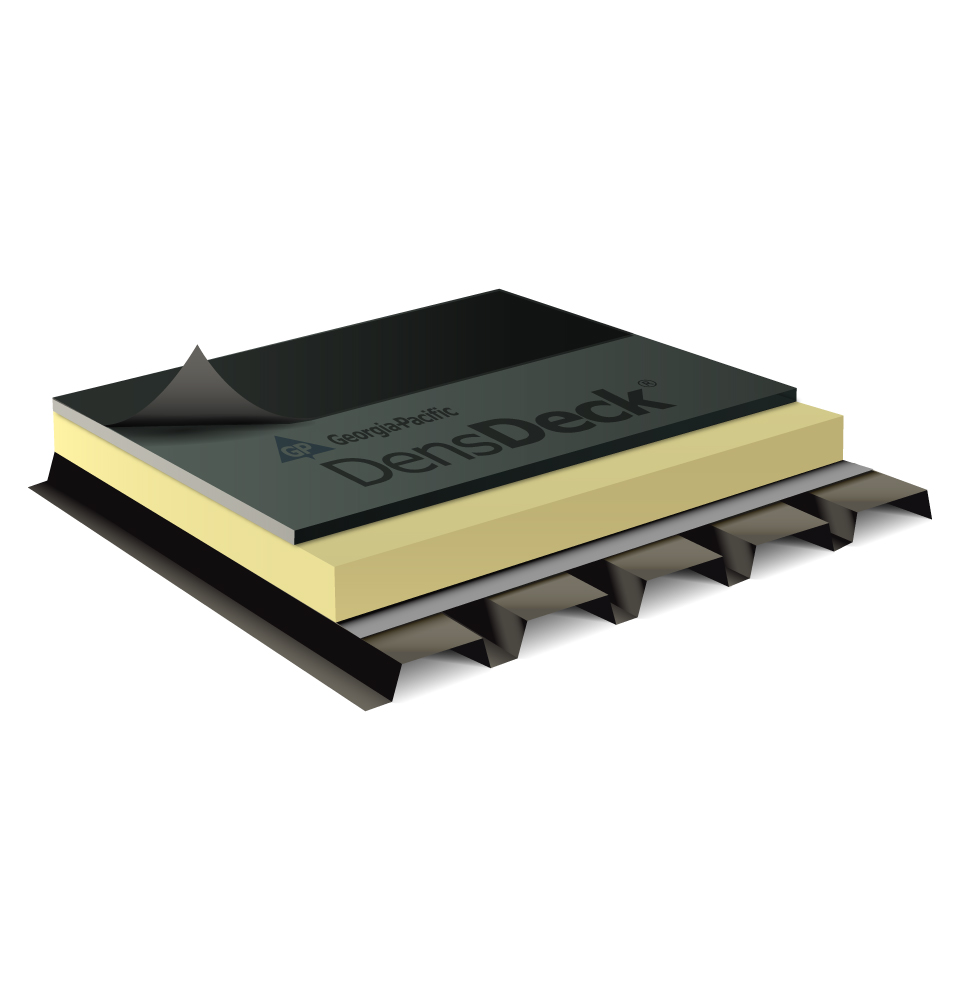 What are the benefits of low slope roof build up
• Low installation cost
• Ease of access
• Low maintenance
• Ideal for installation of solar panels and rooftop gardens
What are the benefits of DensDeck® Roof Boards for a low slope roof build up?
The most important consideration of low slope roof build ups is drainage, especially if the roof needs to accommodate runoff from another roof above it. Due to gravitational forces, the water on a lower pitch roof travels downwards at a slower rate.
There is an increased risk of water pooling, and the water could find its way through the waterproofing layer. As a result, the sublayers, including the often-expensive insulation layer, can be compromised and water could eventually penetrate the building envelope.
DensDeck® Roof Board cover boards are an ideal substrate for a stronger bond with the waterproofing membrane and they can also protect the membrane from damage caused by debris or hail penetrating. The same level of protection extends to the insulation layer, as the cover board prevents compression caused by foot or vehicular traffic or the weight of the plant on the roof. In commercial low slope roof build ups, cover boards and roof boards also significantly improve the acoustic performance of the roof system.
Key benefits of DensDeck® Roof Boards for low slope roof build ups
• Bond strength
• Fire protection
• Acoustic performance
• Extended roof design life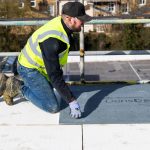 technical data & downloads
DensDeck® Prime Roof Board
Thickness (mm)
6.4 (¼ inch)
12.7 (½ inch)
15.9 (⅝ inch)

Length (mm)
2438
2438
2438
Width (mm)
1219

1219
1219
Send a project or specification enquiry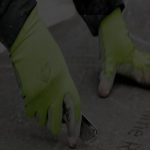 Start your project or simply get specification advice by dropping us a message.
One of our team will be in touch as soon as possible.