Parapet roof system
A parapet roof system consists of low walls, or similar structures, around the roofline of a flat roof. In pitched roofs, a parapet is formed where the top of the gable wall is extended above the height of the roof. Parapets are used as guard rails, and they can also conceal roof equipment and help prevent the spread of fire. One of the most important functions of a roof parapet is to reduce the wind pressure at the roof edge. This improves the wind resistance of the roof assembly.
There are different types of parapet roof systems for modern buildings from plain to perforated, sloped, stepped, and curved. Masonry walls are predominantly used as parapets. However reinforced concrete, steel, or glass, can also be used to achieve the functionality of a parapet and add aesthetic appeal to a building. Parapets often look like walls, but if the surface on the roof side is weatherproofed, they form part of the roof system.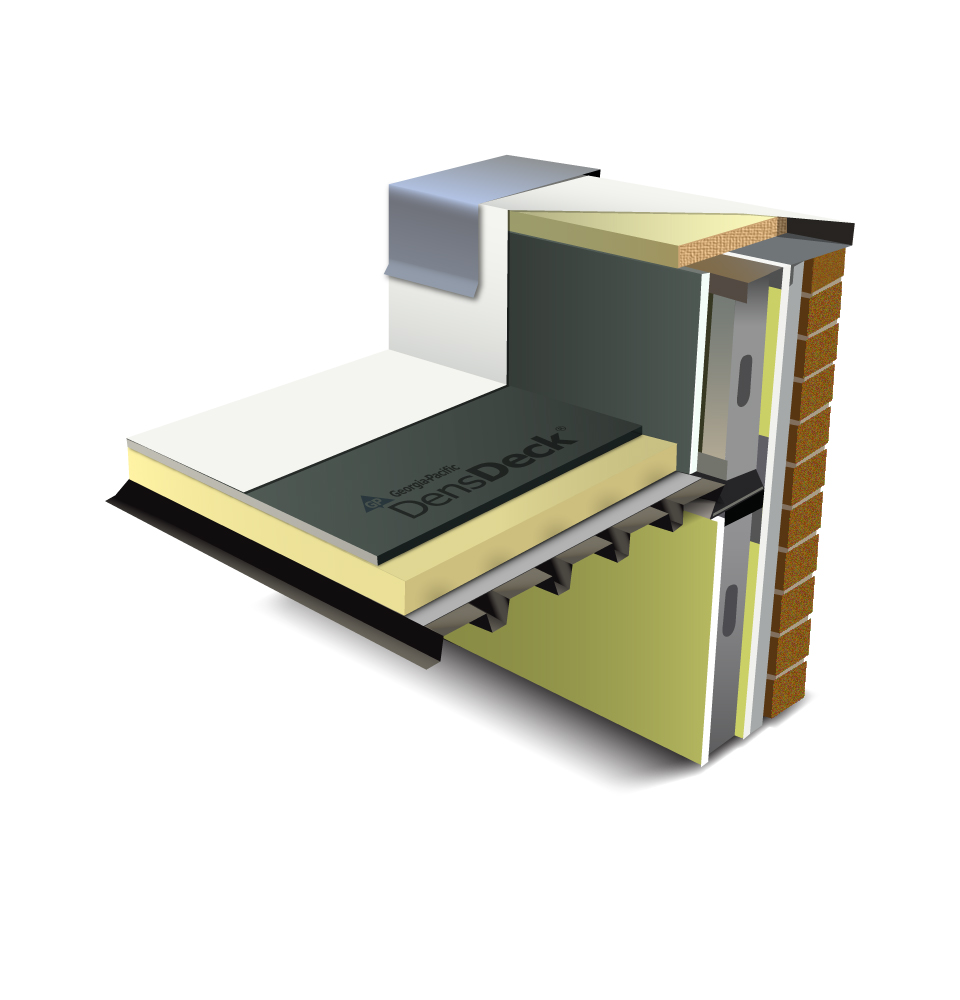 What are the benefits of a parapet roof system?
• Wind uplift protection
• Aesthetic addition to a building
• Concealing roof accessories and plant
• Protection from falls if a roof is used as an outdoor living space
What are the benefits of DensDeck® Roof Boards for a parapet roof system?
The main considerations for parapet roof system construction are thermal performance, water ingress and condensation prevention. Cover boards are used on flat roof build ups to help enhance the acoustic and fire performance of the roof assembly. As the weatherproofing membrane is installed on the roof side of the parapet, it makes sense to use cover boards on parapets to maintain the substrate continuity.
Key benefits of DensDeck® Roof Boards for parapet roof systems
• Stronger roof membrane bond
• Puncture resistance
• Acoustic performance
• Fire protection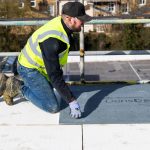 technical data & downloads
DensDeck® Prime Roof Board
Thickness (mm)
6.4 (¼ inch)
12.7 (½ inch)
15.9 (⅝ inch)

Length (mm)
2438
2438
2438
Width (mm)
1219

1219
1219
Send a project or specification enquiry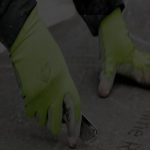 Start your project or simply get specification advice by dropping us a message.
One of our team will be in touch as soon as possible.