Single ply roof build up
Single ply roof build ups are warm, inverted or cold roof systems that use flexible but strong membranes to form the final waterproofing layer. There are two types of single ply membranes, thermoplastic and elastomeric. They both come in a variety of thicknesses to suit the application for both residential and commercial sectors.
Both types of single ply membranes are composed of synthetic polymers or natural rubber to form a homogenous roof surface. Some applications benefit from membranes reinforced with glass fibre or polyester.
The substrate that a single ply membrane attaches to will depend on the type of roof system. In conventional cold roofs, this will be the roof deck, in warm roof systems it is the insulation layer. Increasingly cover boards are used in roof build ups where higher performance is required, especially if the building is being insured by FM Global Cover boards are placed over the insulation layer for extra protection and to improve the performance of a roof system. An air and vapour control layer is placed between the insulation and the roof deck to protect the insulation from moisture. Some roof build ups can also utilise roof boards between the insulation layer and the roof deck to help protect the roof if there's a fire inside the building.
Once the single ply membrane is attached, the joints are sealed to form continuous waterproofing that results in a durable roof system.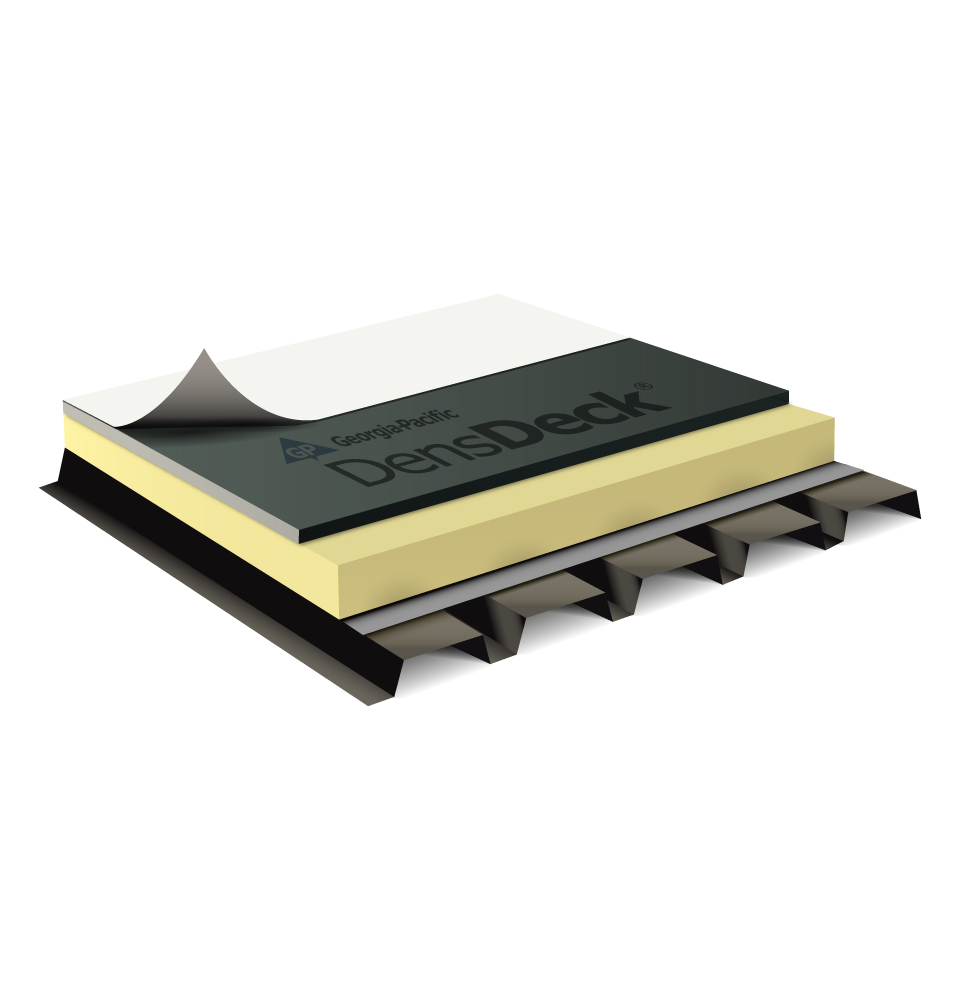 What are the benefits of single ply roof build up
• Durable
• Lightweight and flexible
• Easy to install and repair
What are the benefits of DensDeck® Roof Boards for a single ply roof build up?
Single ply membranes can be manually fixed, welded, or fully adhered to a substrate. The most common method of mechanical fixing uses screws complemented with washers and pressure plates to protect the single ply membrane from puncturing. DensDeck® Roof Board cover boards provide the ideal substrate for all types of single ply installations with the added protection of the membrane from puncturing. For adhered and self adhered membranes, they remove compatibility issues and create a strong bond with the waterproofing membrane.
DensDeck® Roof Board cover boards also help to protect the single ply membrane against puncture by dropped tools or other debris that can get pushed into it. Although the installation is relatively fast, accessories on roofs such as skylights, air vents, plumbing vents or others will require the membrane to be cut in situ to fit. The cover board provides enhanced moisture protection during the installation and through the design life of the roof system.
Cover and roof boards improve the fire performance of the roof system and limit noise travelling through the roof.
Key benefits of DensDeck® Roof Boards for single ply roof build ups
Bond  strength
Fire performance
Acoustic performance
Extended roof life
Puncture resistance (wind and hail)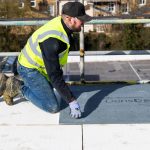 technical data & downloads
DensDeck® Prime Roof Board
Thickness (mm)
6.4 (¼ inch)
12.7 (½ inch)
15.9 (⅝ inch)

Length (mm)
2438
2438
2438
Width (mm)
1219

1219
1219
Send a project or specification enquiry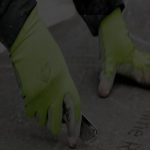 Start your project or simply get specification advice by dropping us a message.
One of our team will be in touch as soon as possible.