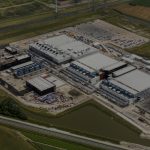 Data centre roof design
Data centre construction has a unique set of demands on the building envelope performance. The roof system must be robust to prevent moisture from penetrating through the waterproofing layer of the roof build up. This could cause service disruption with considerable commercial impact or even damage the expensive equipment. Specification of fibreglass mat gypsum cover boards helps improve roof system performance and durability and can help speed up project delivery time. This makes fibreglass mat gypsum cover boards ideal for both new data centre projects and roof renovations.
High performance monolithic roof membranes are often specified to protect the equipment in these types of facilities. Reinforced bituminous membranes, also referred to by FM as Multi ply, membranes are often preferred over single ply installations for increased durability. Cover boards are capable of closing this performance gap. Cover boards should be designed as a holistic part of a roof system to ensure maximum performance benefits. These relatively thin and light boards act as a flat, homogenous substrate that is compatible with an array of roofing materials and creates a robust bond with the waterproofing layer of a roof system. This helps protect the roof from wind uplift and increases its design life. It also helps protect the waterproofing membrane from penetration by human interaction, such as dropped tools and from damage by flying debris or hail.
The roofs of data centres often house a large amount of heavy equipment plant and building services technology. Cover boards offer superior dimensional strength with regard to the roof system and its ability to accept mechanical loads. This enables roof access for maintenance of the technology if required. Fire resistance provided by cover boards help protect the building from external fire and internal fire spread.
What are the benefits of DensDeck® Roof Board for data centres?
• Dimensional stability
• Roof access
• Fire resistance
Roof protection boards
The DensDeck® Roof Board helps protect all types of flat roof build ups from natural forces such as hail and wind. They provide dimensional stability to the roof system and shield the waterproofing membrane from dead loads of heavy plant and sudden impact, such as dropped tools or flying debris, whilst adding additional fire resistance.
TECHNICAL DATA & DOWNLOADS
DensDeck® Prime Roof Board
Thickness (mm)
6.4 (¼ inch)
12.7 (½ inch)
15.9 (⅝ inch)

Length (mm)
2438
2438
2438
Width (mm)
1219

1219
1219
Send a project or specification enquiry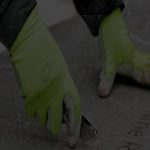 Start your project or simply get specification advice by dropping us a message.
One of our team will be in touch as soon as possible.