Roof refurbishments
A roof refurbishment re-establishes the integrity of a roof system and/or can upgrade its performance. They can encompass the whole roof that has become unserviceable, or which has reached the end of its design life, or only the parts of a roof that suffered damage. Commercial roof refurbishment often involves an upgrade of the current roof to change its use. Roof refurbishment can help increase the ability to accommodate the increased loading of heavier traffic and the dead load of any new plant.
As we seek to increase the energy efficiency of our buildings, roof refurbishments are required to improve the thermal performance of the building envelope. Roof refurbishment is often required for the installation of solar panels, larger air source heat pumps assemblies and other plant.
When refurbishing the whole roof area, the choice is to strip the existing roof or overlay it. To choose the correct remedial action, it is important to determine the condition of the roof, the deck and the supporting structure. If any of the materials are failing, they should be replaced. If the decision is to overlay the roof, the design life of the overlaid components should be considered to prevent potential premature failure of the roof system if the materials with shorter life expectancy fail first.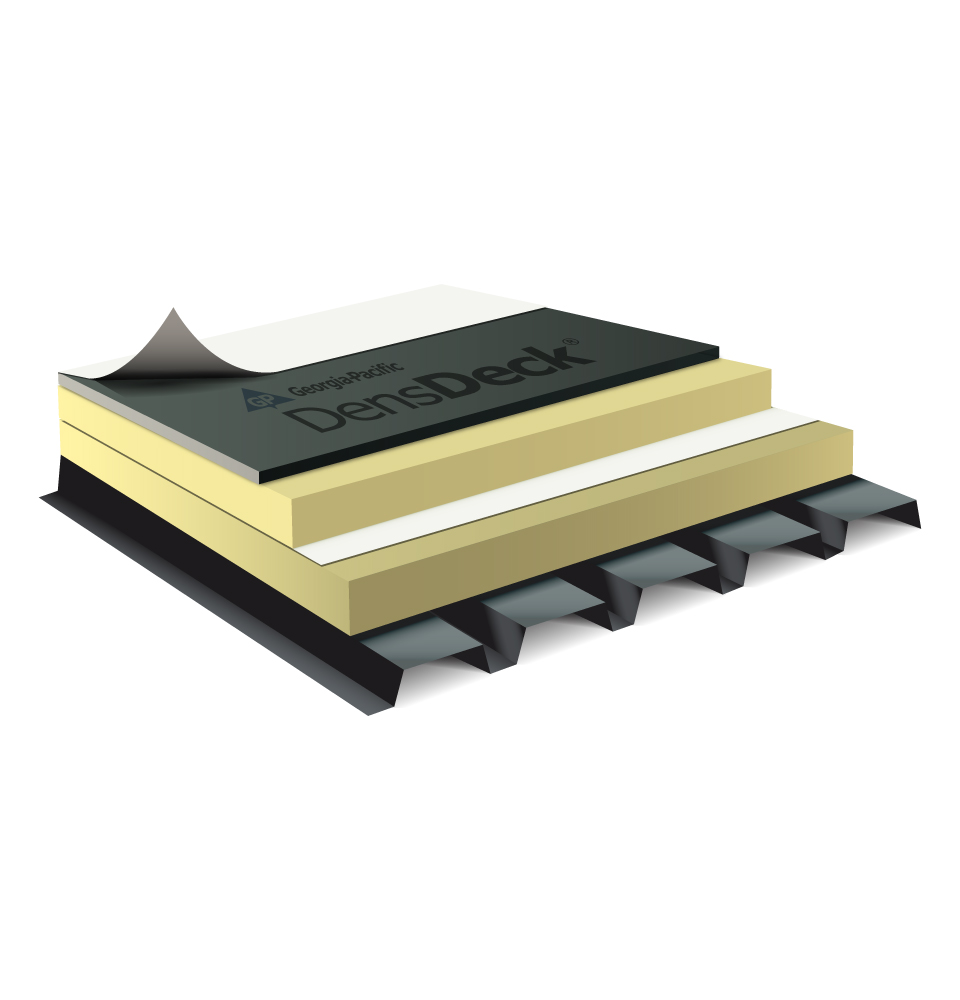 Benefits of roof refurbishments
• Increased loading on the roof
• Improved acoustic and fire performance
• Renewable energy technology integration
• Change of roof system, often to a green roof
What are the benefits of DensDeck® Roof Boards for roof refurbishments?
The weight of new materials, any existing roof accessories, drainage falls and the increased surface level, especially if the insulation layer is added or replaced, are amongst the considerations when refurbishing a flat roof. Whether the choice is made to strip the existing roof components back, fully or in part, or the entire roof is being refurbished, the specification of cover boards should be considered.
DensDeck® Roof Board cover boards can be used if the roof is overlayed or fully refurbished. They provide a high performing substrate for the installation of a waterproofing membrane and help overcome potential challenges with the compatibility of the old and new roof components.
DensDeck® Roof Board cover boards also significantly improve the moisture resistance of the roof system and protect the building envelope during the refurbishment works. They also enhance the acoustic and fire performance of a roof system, leading to increased occupant comfort and better overall building performance.
Key benefits of DensDeck® Roof Boards for roof refurbishments
Strong membrane bond
Dimensional strength
Extended design life
Fire resistance
Thermal performance Roof Terraces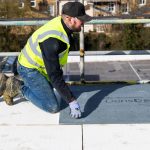 technical data & downloads
DensDeck® Prime Roof Board
Thickness (mm)
6.4 (¼ inch)
12.7 (½ inch)
15.9 (⅝ inch)

Length (mm)
2438
2438
2438
Width (mm)
1219

1219
1219
Send a project or specification enquiry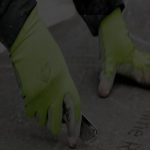 Start your project or simply get specification advice by dropping us a message.
One of our team will be in touch as soon as possible.