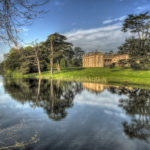 Heritage Building Roof Design
Conservation and refurbishment of roofs for heritage buildings demands attention to detail. They often use roof coverings made from traditional materials, making installation more time and labour intensive. Heritage roofs may have areas that are difficult to access, posing a challenge when it comes to the installation and the performance of the roof system. Cover boards are specified to make roof refurbishment easier. They also help increase the building performance of traditional, heritage buildings.
Gypsum core cover boards are light and relatively easy to manoeuvre and install. They are also easier to accurately cut on site, and unlike cementitious board, there is no requirement for specialist equipment.
Once installed cover boards can be used as a flat, homogenous substrate that makes the installation of the waterproofing layer easier. If a single ply membrane is accepted for a heritage roof refurbishment, the fibreglass mat facer of a gypsum core cover board improves the compatibility and the strength of the bond with the roof membrane. This in turn protects the waterproofing membrane from penetrations caused by dropped tools or incidental impact during the works. Once the refurbishment is complete it protects the roof from repeat hail and flying debris.
Cover boards are often used as a fire resistant barrier over combustible and non-combustible materials. Fire protection boards help prevent external fire sources from entering the roof space and internal fire from spreading into it. They also help slow the spread of fire through the roof space.
What are the benefits of DensDeck® Roof Board for heritage buildings?
• Dimensional stability
• Acoustic performance
• Fire resistance
Roof protection boards
The DensDeck® Roof Board helps protect all types of flat roof build ups from natural forces such as hail and wind. They provide dimensional stability to the roof system and shield the waterproofing membrane from dead loads of heavy plant and sudden impact, such as dropped tools or flying debris, whilst adding additional fire resistance.
TECHNICAL DATA & DOWNLOADS
DensDeck® Prime Roof Board
Thickness (mm)
6.4 (¼ inch)
12.7 (½ inch)
15.9 (⅝ inch)

Length (mm)
2438
2438
2438
Width (mm)
1219

1219
1219
Send a project or specification enquiry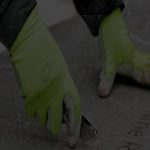 Start your project or simply get specification advice by dropping us a message.
One of our team will be in touch as soon as possible.