Roof Protection Board
A roof protection board is a thin mechanically strong gypsum core cover board that offers dimensional stability and superior protection to the roof assembly, enhancing its overall performance. The cover board protects both low slope and flat roof build ups from natural forces such as wind, hail, moisture and reduces the potential for mould growth. They also shield the waterproofing layer, such as single ply roof membranes, from sudden impact and protect it from punctures by unexpected objects that could cause water ingress. Glass fibre mat faced cover boards are often specified to overcome challenges of continual compatibility of materials used for roofs which have upstand detailing.
Cover boards act as a defence barrier that prevents damage to the roof membrane caused by mechanical loads of foot and vehicular traffic and the compression of the insulation layer by these loads.
Fire resistant gypsum core cover boards protect the roof build up from external fire whilst gypsum core roof boards help stop the spread of internal fire and heat into roof space.
Specially designed gypsum core cover boards can act as a moisture barrier that protects the insulation layer and the building envelope from moisture ingress during the construction, allowing other trades to start work sooner. The superior moisture protection extends throughout the design life of the roofing system
What is the application of roof protection DensDeck® Roof Board?
DensDeck® Roof Boards are designed to protect roofing assemblies from natural forces such as wind, hail or moisture, as well as adding additional fire resistance. DensDeck® Roof Boards also offer added protection from damage caused by impact and punctures and significantly reduces the effects sound can have on occupier comfort.
Our cover boards help address specific challenges of commercial and industrial structures in a variety of sectors. Buildings in high-noise environments such as airports, structures in critical sectors that need complete protection from moisture such as datacentres, as well as biotech centres benefit from cover boards. Roof system designs that include cover boards are increasingly seen in museums, libraries, and public buildings where the safety and comfort of occupants are paramount.
DensDeck® Roof Boards are light whilst benefitting from high compressive strength. They increase the capacity to accept dynamic loads of foot traffic and dead loads of technology and plant installed on roofs of modern buildings. DensDeck® Roof Boards also add dimensional strength to the roof build up, protecting the insulation layer from compression.
Roof Protection Board
What are the benefits of roof protection boards?
DensDeck® Roof Boards are listed in more FM approved build ups than any other cover board and it offers measurable performance enhancements in a variety of roof build ups, including:
• Wind resistance
• Puncture resistance
• Hail resistance
• Impact resistance
• Moisture resistance
• Fire resistance
TECHNICAL DATA & DOWNLOADS
DensDeck® Prime Roof Board
Thickness (mm)
6.4 (¼ inch)
12.7 (½ inch)
15.9 (⅝ inch)

Length (mm)
2438
2438
2438
Width (mm)
1219

1219
1219
Roof protection boards
The DensDeck® Roof Board helps protect all types of flat roof build ups from natural forces such as hail and wind. They provide dimensional stability to the roof system and shield the waterproofing membrane from dead loads of heavy plant and sudden impact, such as dropped tools or flying debris, whilst adding additional fire resistance.
Send a project or specification enquiry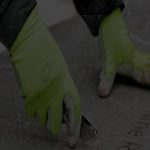 Start your project or simply get specification advice by dropping us a message.
One of our team will be in touch as soon as possible.