What is the impact of FM Approvals on roof cover board specification?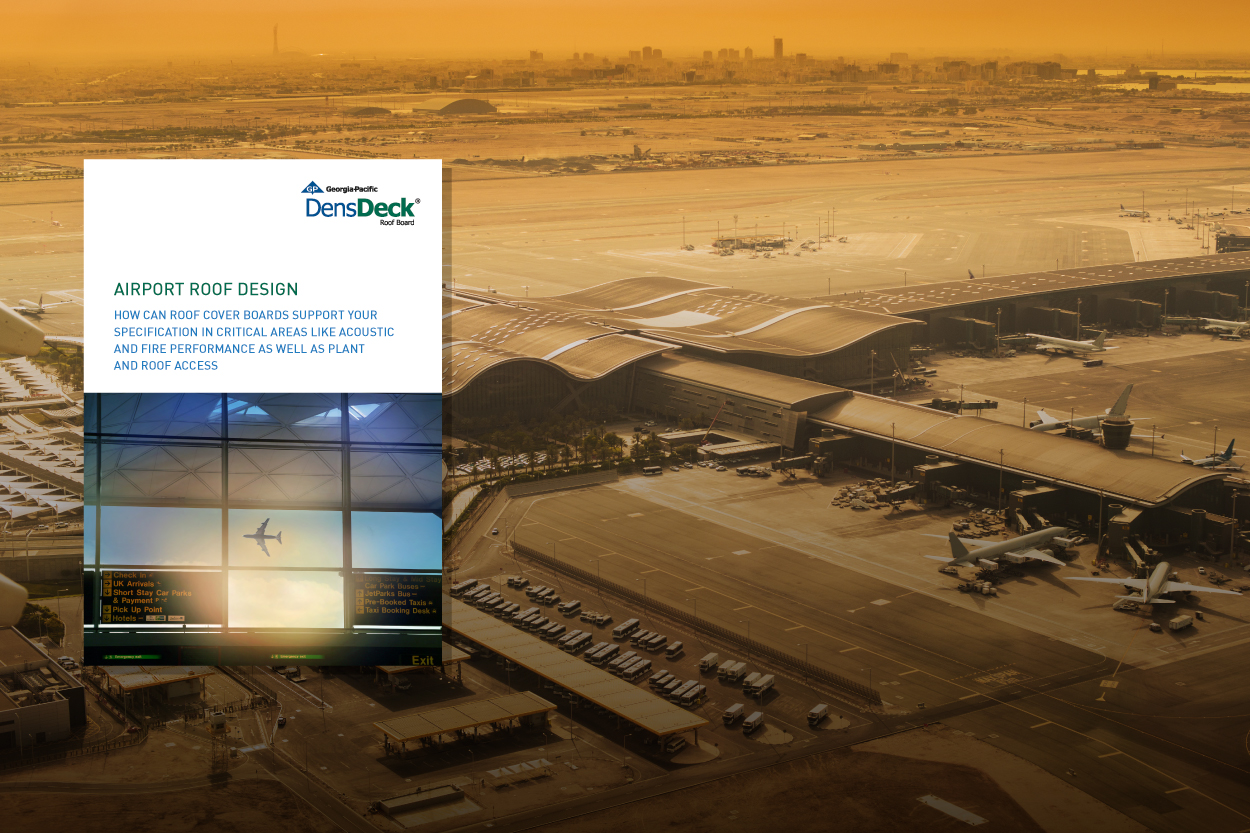 The elements of an airport building, including the roof, need to comply with national building regulations in addition to any local planning requirements. However, FM Approved airport roof assemblies often deliver performance exceeding regulatory requirements.
The risk adversity, especially concerning building and roof fire performance, seen in the specification chain propagates to insurers and lenders. The UK and European insurance companies increasingly recommend using tested materials, construction components and roof build-ups.
What does an FM Approved airport roofing assembly mean?
In roofing, only a complete roof assembly can be FM Approved. Just because a product has FM Approval doesn't mean installing it will make the roof assembly FM Approved. Each FM Approved assembly is issued with a unique assembly number and a detailed list of products that can be used in the approved build-up. If the roof assembly design isn't listed, it is not FM Approved.
Some of the areas critical to airport roofs that are covered by FM approval are internal and external fire performance and wind uplift and hail strike resistance.
Correct airport roof assembly installation and FM Approval certification
The installation of an FM Approved airport roof assembly is covered by FM Global Data Sheets. RoofNav is the definitive source for FM Approval. There is no separate approval document or certificate available. While FM and CE/UKCA are often mentioned simultaneously, there is a difference. FM is a voluntary product certification. 'CE/UKCA Marking' of products is regulated by law.
FM Approved roof cover boards for airport roofs
DensDeck® Roof Boards are high performance glass mat faced gypsum roof and cover boards. They are designed to address specific challenges of the aviation industry commercial across infrastructure projects such as passenger airports, cargo facilities and airbases worldwide.
DensDeck® roof cover boards have been included in a large number of roof assemblies that have gained FM approval when installed in line with FM guidelines and are the preferred choice of FM approved roof cover boards for architects, specifiers and single ply manufacturers and installers.
For an in depth look at how FM Approvals impact cover board specification, you can download our 'Airport roof design' white paper or contact one of our team today who will be happy to help.
Contact Us
Start your project or simply get specification advice by dropping us a message.
One of our team will be in touch as soon as possible.