Airport construction and the global market – areas where improving building performance is critical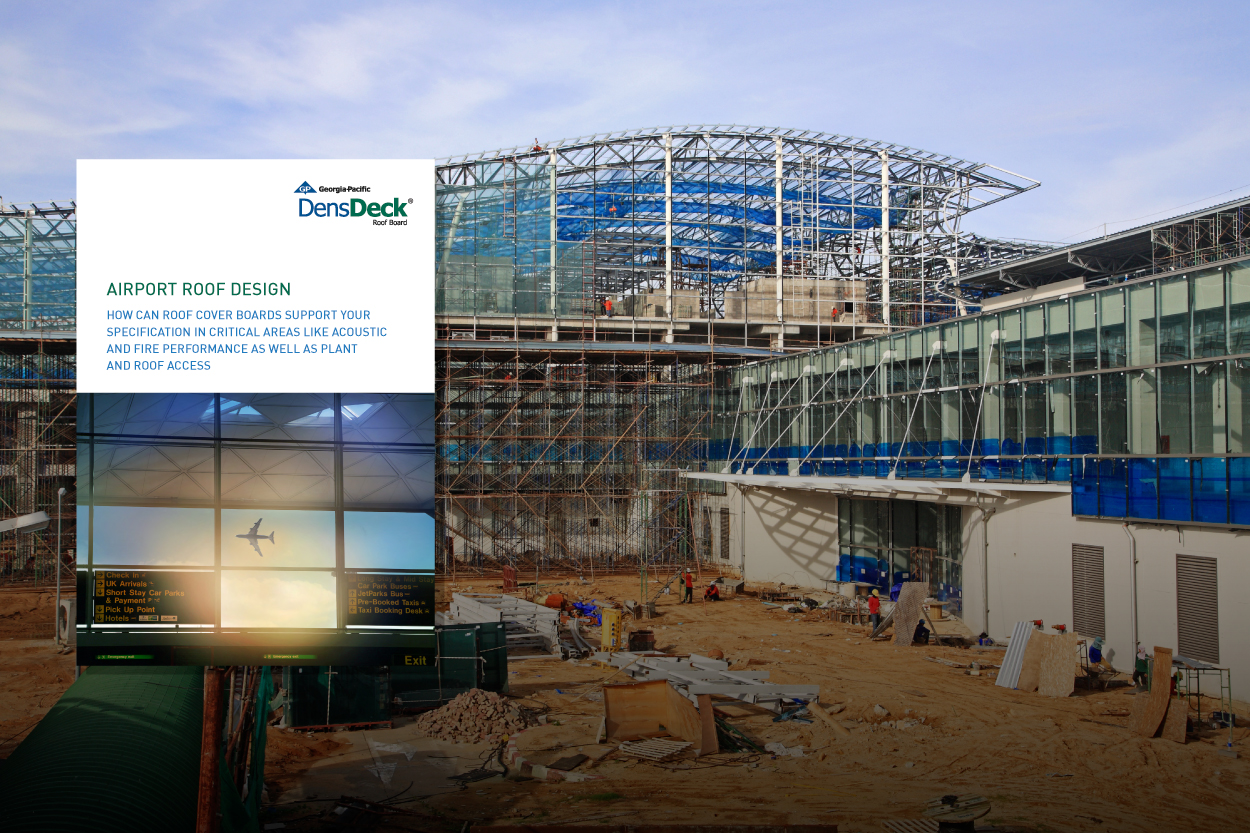 Air travel has once again regained its popularity following the significant reduction in air travel caused by restrictions on movement during the COVID-19 pandemic. This inevitably led to a noteworthy increase in the construction of airports.
In 2022 the Asia-Pacific region led the way with approximately 230 new airport infrastructure projects. Europe had 178 projects underway and North America followed with 112.
India's aviation minister announced in March 2022 that India plans to build 220 airports by 2025. According to plans released in February 2021, China aims to have 150 more civilian airports by 2023 compared to 2020, totalling 400. The US is also expanding its capacity.
The post-pandemic consumer behaviour changes are also fuelling an increase in e-commerce. This is impacting the air cargo volumes. Oberlo reported that 2.14 billion people were shopping online in 2021. The International Air Transport Association (IATA) estimates that 80% of cross-border e-commerce is delivered by air and the volume is increasing yearly .
The growth in this sector alone will require an increase in airport infrastructure construction. The building envelope and roof system specification is likely to become a key area of focus.
Airports and roof construction
An airport facility includes many buildings and one of the key areas for design and specification is the roof of airport buildings.
When specifying the roof of buildings within an airport facility, there are many factors that must be considered. The key areas affecting building performance when designing and specifying a roof are:
Aesthetics of the airport roof
Longevity and low maintenance requirements (including roof access and moisture resistance)
Roof boards are roof system components that can be used directly on the roof deck as roof boards, or above the insulation layer as cover boards. In airport roof design, it is not uncommon to use both roof and cover boards.
Roof cover boards and airport roof performance
Roof cover boards are manufactured from various materials. They are traditionally installed between the insulation and the waterproofing membrane layer of a flat roof system. The type of cover board used should reflect the project specifics.
DensDeck® Roof Boards are high performance glass mat faced gypsum roof and cover boards. They are designed to address specific challenges of commercial structures in various critical sectors and infrastructure projects such as passenger airports, cargo facilities and airbases worldwide.
Installing DensDeck® roof cover boards on an airport flat roof build-up can help improve its acoustic performance as well as increase the resistance of the roof to fire spread . Cover boards can also support roof access for regular and ad-hoc airport roof maintenance. They also help to resist damage to certain types of roof coverings, such as single ply membranes, from extreme weather or flying debris. A roof cover board can help improve the wind uplift resistance of the overall roof build-up as they enhance the stability of the fixing at both points that fasten the two objects together, benefitting metal roof build ups amongst others.
To learn more about how installing a roof cover board can support airport building roof specification, you can download our 'Airport roof design' white paper or contact one of our team today who will be happy to help.
Contact Us
Start your project or simply get specification advice by dropping us a message.
One of our team will be in touch as soon as possible.