Which cover boards are fireproof?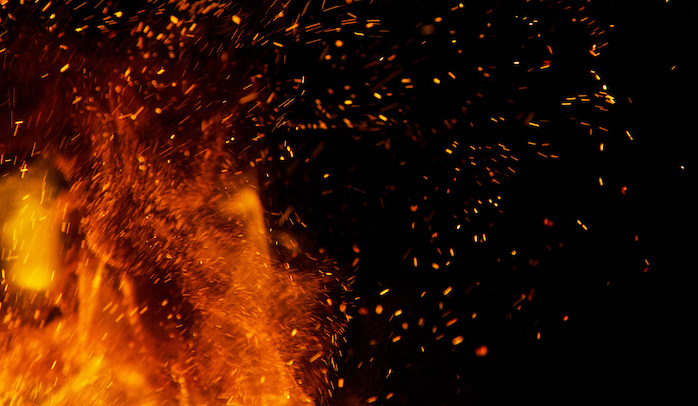 Boards with a gypsum core are the most popular choice of non-combustible cover board, as described and tested in accordance with ASTM E136, to improve the fire resistance rating of a flat roof system. This is partly because their fire and heat resistance characteristics are tested and proven. The versatility, ease of transport and fast installation play a significant role in the high demand for gypsum core cover boards for residential and commercial flat roofs.
Why do gypsum core cover boards outperform alternative materials?
Fibre glass and gypsum are inherently non-combustible materials. The chemical makeup of gypsum plays a crucial role in the fire-resistant capabilities of gypsum cover boards. Gypsum contains 21% chemically combined water and 79% inert calcium sulphate.
Considering this in terms of a single 1219x2438mm glass mat gypsum cover board of 15.9mm thickness, the unit contains approximately 9 litres of crystalised water incorporated into its structure. In a fire, the energy from the heat vaporises the crystalised water calcining the gypsum and to help resist fires.
To increase the fire-resistant qualities of gypsum boards, they are often enhanced with fibre glass mat facers. These act as the first line of defence in case of a fire.
How do glass fibre mat facer gypsum cover boards improve the fire rating of a roof system?
Glass fibre mat facer gypsum boards such as DensDeck® Roof Boards are used as cover boards or roof boards. For maximum performance, they are installed in both positions within a flat roof system. DensDeck® Roof Boards have been tested and classified to have A1 reaction to fire, in accordance with BS EN 13501-1.
The boards can be installed on concrete, timber, or metal roof decks, with the insulation layer above. In this position, they are better known as roof boards. They provide roofs with timber and metal decks with increased protection from internal fire spread.
Positioned as a cover board, between the insulation layer and the waterproofing membrane, one of the board's functions is to help shield the roof from external fire sources.
Which types of buildings benefit from the fire resistance of DensDeck® Roof Boards?
DensDeck® Roof Boards are FM (Factory Mutual) tested and approved building materials. Roof build-ups in buildings across sectors can benefit from the long-term, superior fire resistance of DensDeck® Roof Boards.
We already mentioned that for enhanced fire resistance DensDeck® Roof Boards are installed as both roof and cover boards. This is a standard specification in critical sectors such as datacentres, biotech centres and many manufacturing plants. Public spaces such as airports, hospitals, libraries, and museums can also benefit from the increased fire performance that DensDeck® Roof Boards offer.
To find out more about the fire resistance of DensDeck® Roof Boards and the benefits for your next project, contact us.
Contact Us
Start your project or simply get specification advice by dropping us a message.
One of our team will be in touch as soon as possible.